Which screen is right for you?
There are several types of screen for protecting your privacy in your garden, on your terrace or on your balcony: planting vegetation (a hedge), fitting rigid panels or using concealment products fitted to the existing structure (fences, railings, etc.) or even the more drastic solution of building a wall.
There are several criteria involved: price, visual appearance, ease of fitting, concealment (from slight to total), maintenance, ageing, etc.
Below you can find a list of practical solutions for protecting yourself!
Hedges
Artificial or natural, an environmentally friendly choice?
Not only that - good-quality artificial hedges are very realistic and look completely natural.
The other issue to bear in mind is maintenance. Natural hedges have to be maintained starting from when they are planted, including giving them an annual trim, watering young plants, etc. Not to mention the fact that hedges take several years before they grow tall enough to block the view completely.
In a society where things are happening more quickly every day, it is reasonable to ask the following question: is it better to get a 100% natural edge that will not block the view straightaway and needs to be maintained on an annual basis, or a very realistic artificial hedge that blocks the view completely and needs no maintenance?
Natural hedges
For decorative purposes, for concealment or protection, natural hedges are a good choice. The only thing is that, in order for them to be effective, you have to be patient and wait a few years, because they grow slowly and it is important to choose the right species. Regular maintenance is necessary, which can be inconvenient. On the other hand, before the hedge becomes an effective concealment, it may be worth lining it with a standard concealment canvas screen.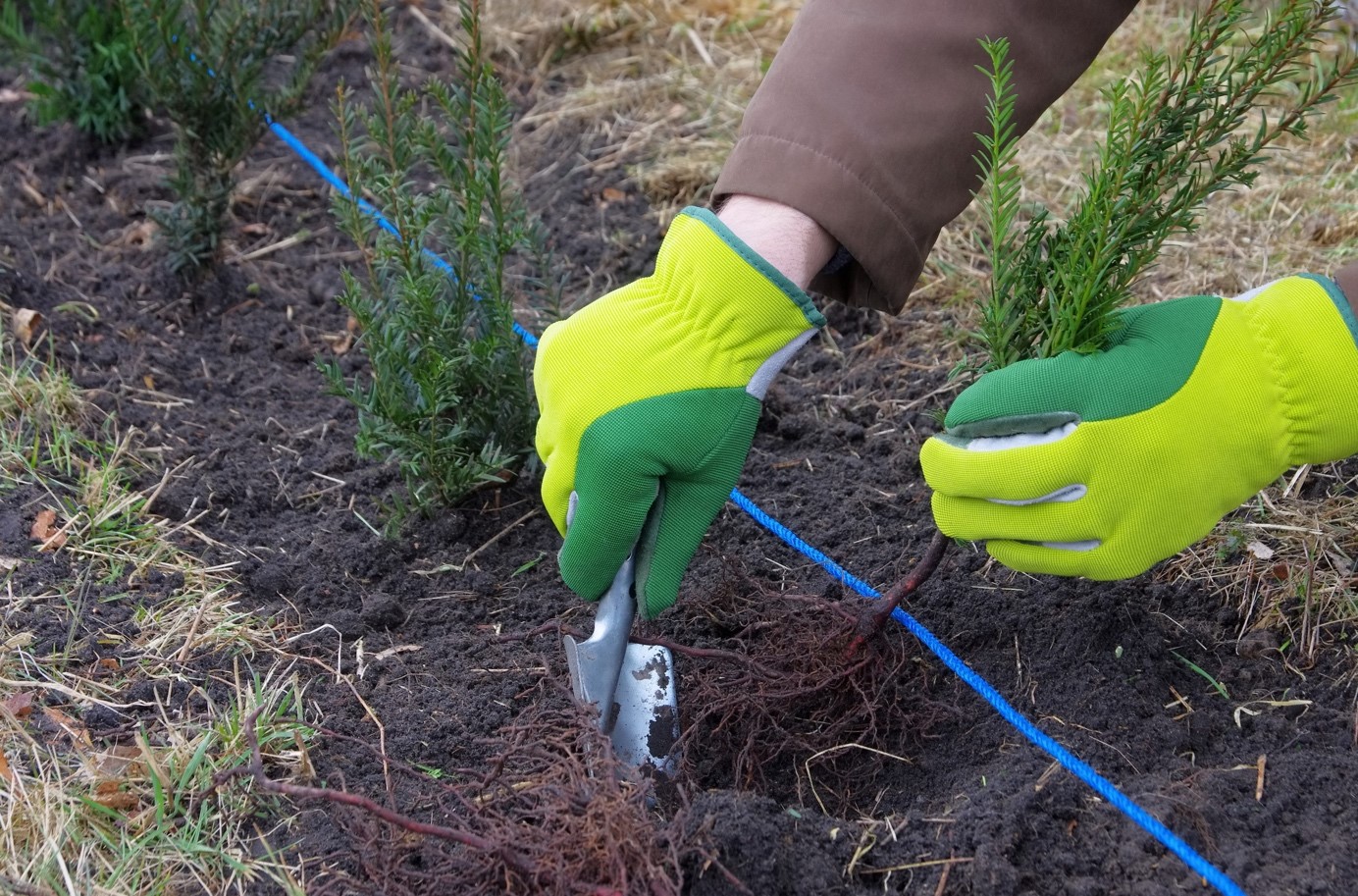 Artificial hedges
These offer an appearance very close to that of natural hedges but without the disadvantages, and above all require no inconvenient maintenance. This, plus their perfectly realistic appearance, mean that artificial hedges can be seen as a viable alternative to natural hedges.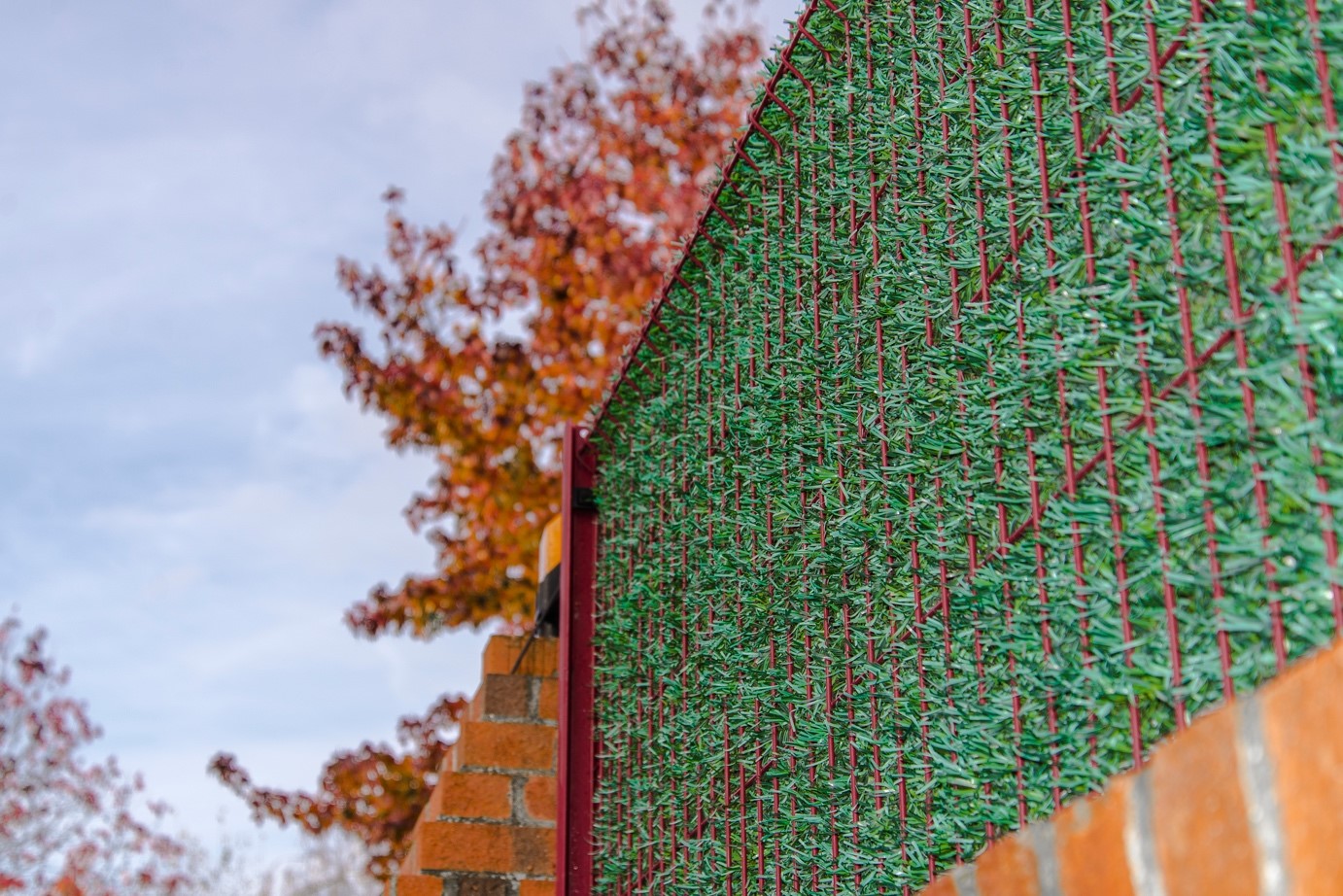 Fencing panels
Visually appealing and practical, these exist in various forms: PVC, wood or composite. Whether slatted or full, they can act as pretty effective concealment depending on the solution adopted and can be visually striking. However, the budget involved can be considerable, and extensive installation work may be required, especially for cementing or installing on low walls.
PVS panels/fences
These are available with vertical struts (bars) or horizontal struts (barriers), but concealment is not their primary purpose and they cannot protect your privacy sufficiently. They therefore have to be lined with a privacy screen. A better alternative is to opt for a slatted format (like blinds) or full panels, which would then offer complete concealment. The range of colours available is very limited, sometimes being confined to white. Regular maintenance is required (scrubbing with a sponge or using a pressure washer) to prevent the appearance of moss or lichen. There are other notable disadvantages, such as yellowing over time and the cost of purchase and installation. N.B. some bottom-of-the-range models may also become brittle in colder weather.

If you are a die-hard PVC fan, you would be better off opting for PVC reed screening, which offers a pleasant appearance, is available in a wide range of colours, conceals effectively and is very easy to fit to a standard fence.
Wood panels
Authentic, warm and beautiful are three of the qualities that come to mind when you think of wood panels. The only thing is that they need regular maintenance and cheaper models are often fragile and do not age well. It is highly recommended that you treat the wood every year to ensure it remains weather-resistant and does not age ahead of time. Depending on the models, the concealment offered may be less than ideal, and full concealment models have a not insignificant area exposed to the wind. Not to mention the budget required for the installation work.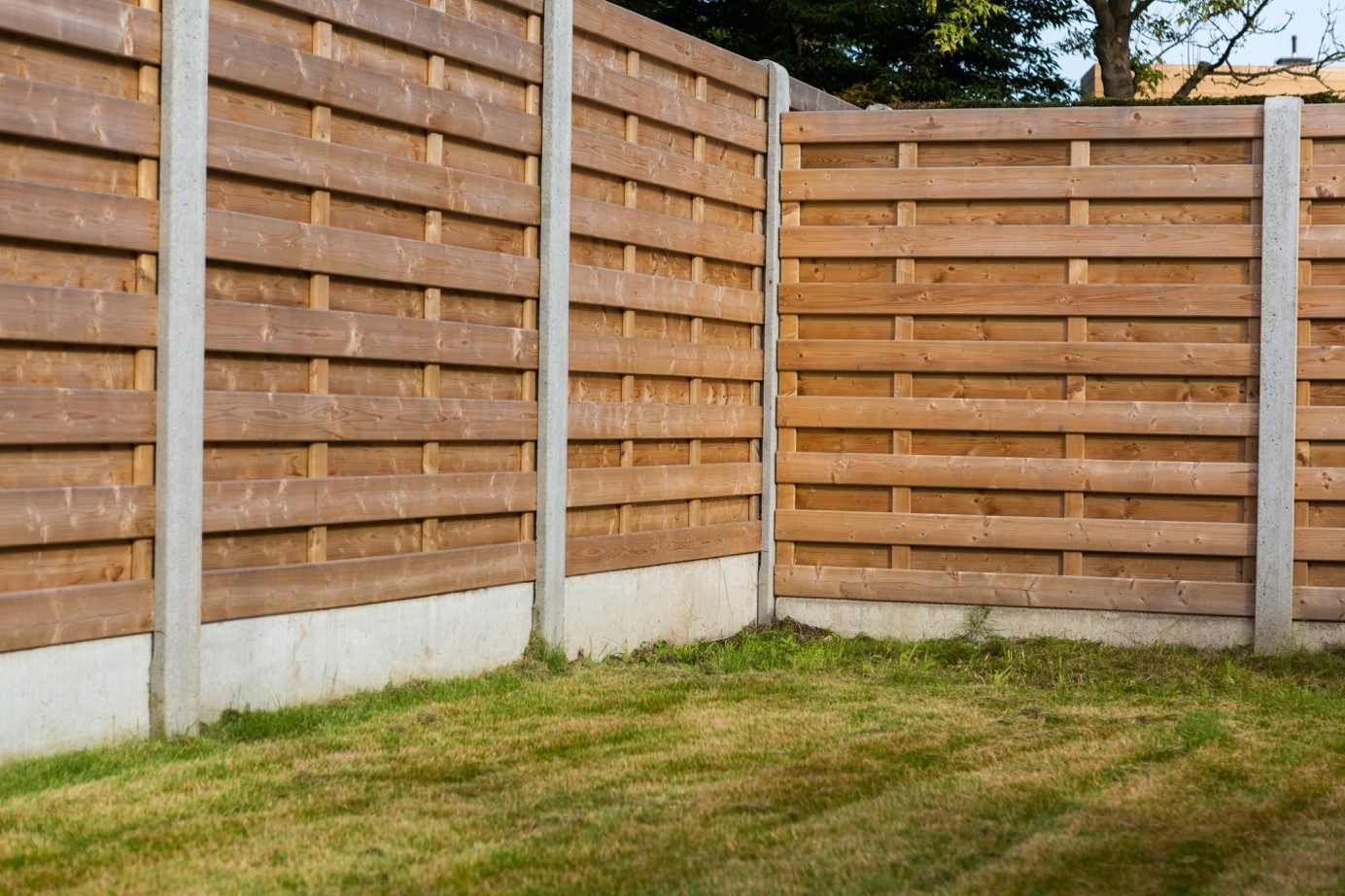 Composite panels
This attractive solution is low-maintenance and very durable. A large range of colours and finishes is available, giving a much more luxurious appearance than conventional PVC panels. Make sure however that you get UV-treated composite panels so that the colour does not fade with time. The major disadvantage of this solution is that the cost of purchase and installation can be high, or even very high.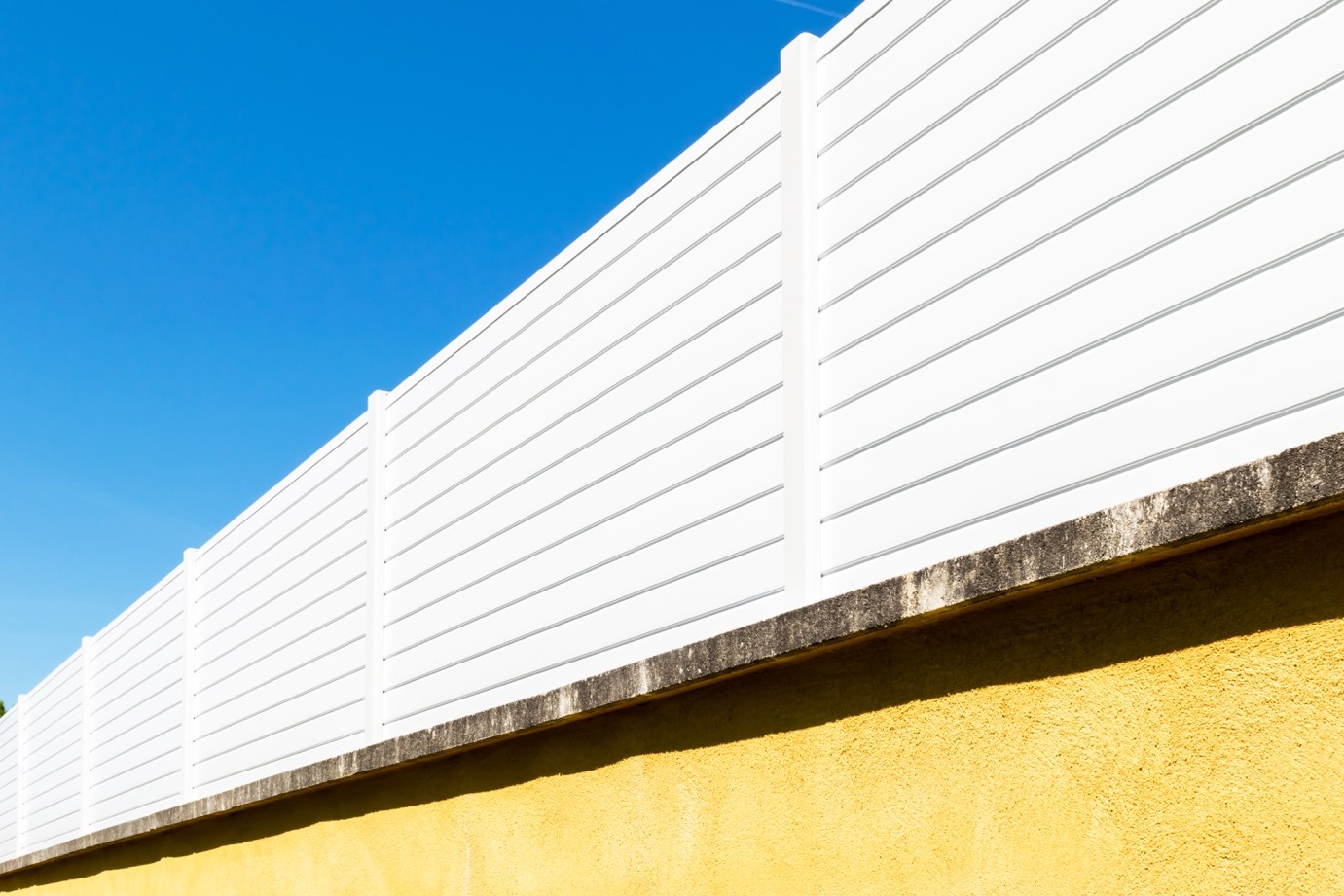 Concealment for gratings
It is easy to protect yourself against undesired snooping using concealment slats or screens. Both solutions are visually appealing and are available in a wide range of colours and levels of concealment. They offer unrivalled value for money as compared with the other solutions, are quick and easy to fit to any standard fence, and require no maintenance or other specific work. They are the ideal solution for anyone not wanting to spend too much time maintaining their fence or spend a large amount of money.
Mesh can also be an intermediate solution for reinforcing an existing arrangement that does not offer adequate concealment.
Privacy slats
Very easy to install and fit to existing standard mesh, slats are slotted between the links of your existing mesh fence and offer total concealment. They can be fitted either horizontally or vertically, depending on the end result desired. Multiple colours are available, typically shades of green, grey or black. Slats are a tried and tested solution for excellent privacy and visual appearance.
There are two types of slat - woven strips, which offer unrivalled value for money, and polypropylene (PP) slats.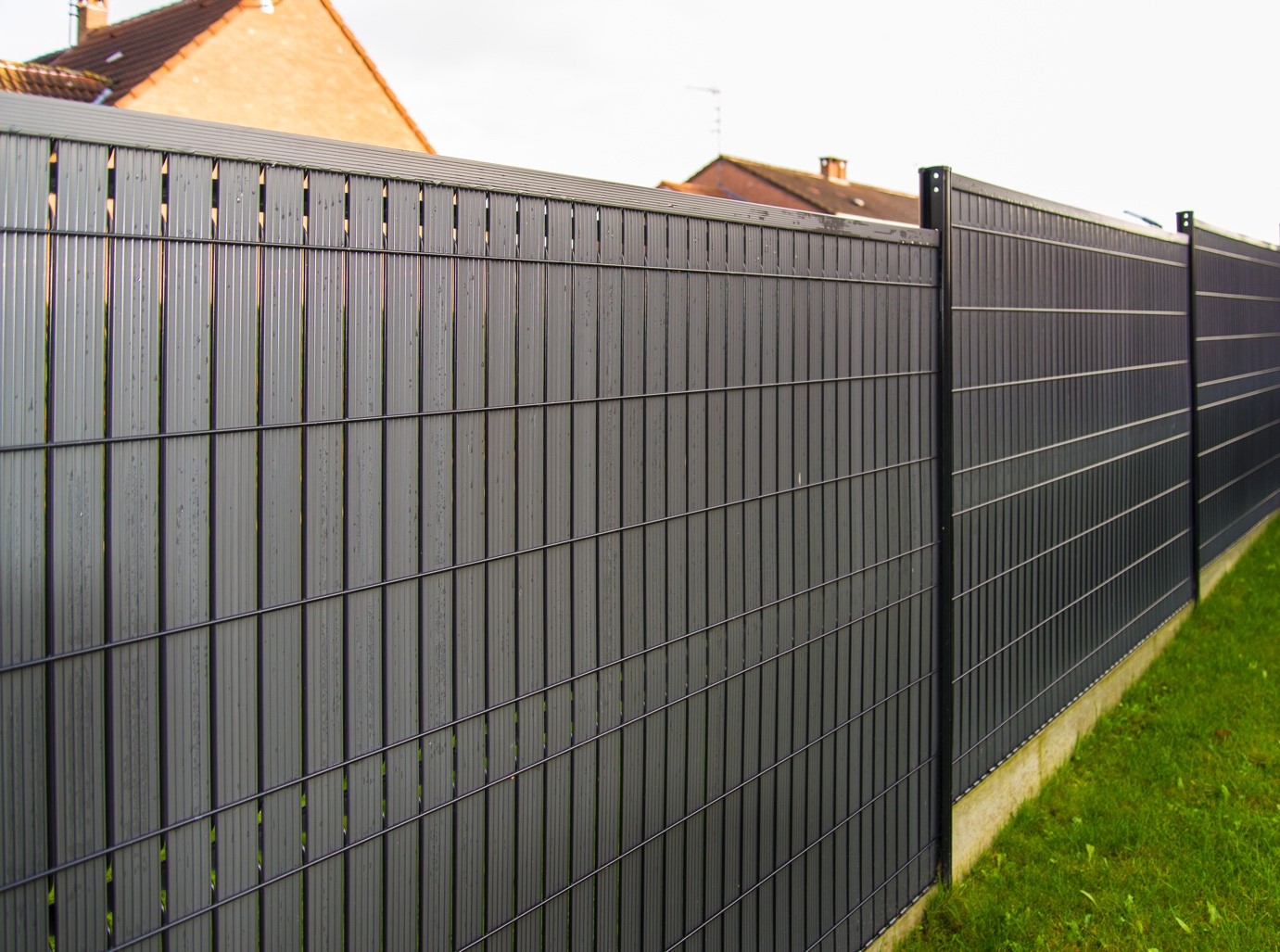 Canvas screens
Canvas screens mean you can choose from anywhere between slight and total concealment, in a wide range of colours, or even the option to have the motif or photo of your choice printed on the screen. Most of all, it is a cost-effective solution that is really easy to install. It is better to choose a model with UV protection in order to ensure the colour will not fade over time. It is worth noting that most screens sold in department stores do not provide complete concealment and are generally manufactured in China. They are sold in rolls, to be combined together at the risk of creating an unsightly join, and the choice of colours is often limited (green, black, occasionally grey, etc.). Here, screens are made to measure in whichever length(s) you need and tailored to fit any configuration, even more complex ones, such as espalier fences. There are also different heights available to fit your regular fence, from 1 m to 2 m. For the printed motif on your screen, you can choose between existing landscapes or have your own photo printed.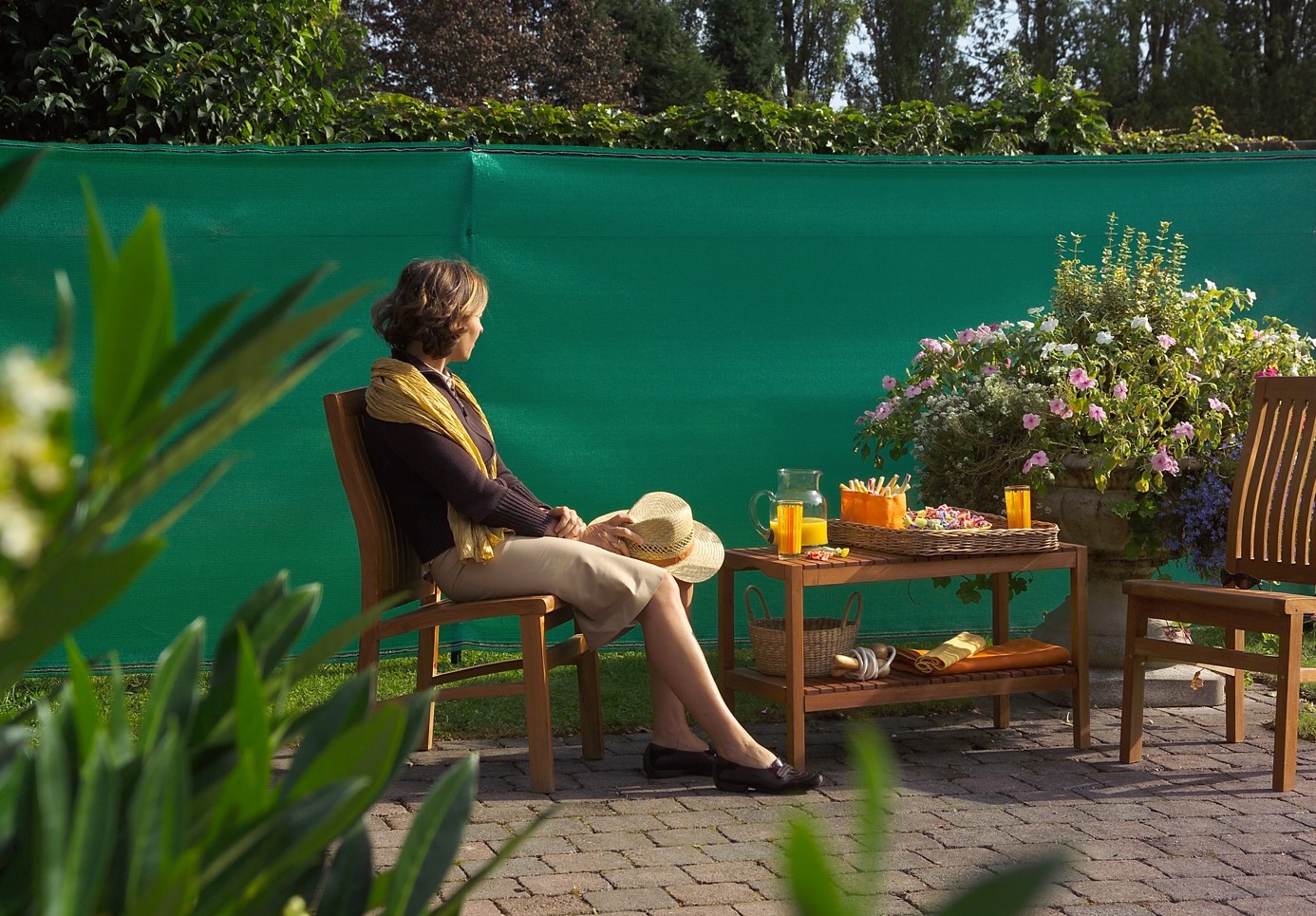 Walls
Walls are a radical solution for avoiding prying eyes. The main disadvantage is the cost of the materials, the labour and the time. In addition, there is not a lot of scope for change...if the wall is intended to be painted, you have to remember to repaint it regularly. Another downside is that it can be easy to feel boxed in by walls, if your garden is on the small side. Be absolutely sure what you want before you start building.
Low walls and gabions
Low walls are an appealing solution for creating an easy boundary around your property, with a wide choice of materials available (brick, stone, plaster, etc.) but if you want to avoid being seen by nosy passers-by, you will in any event need to combine them with a concealment solution (panels, screen + fence, etc.).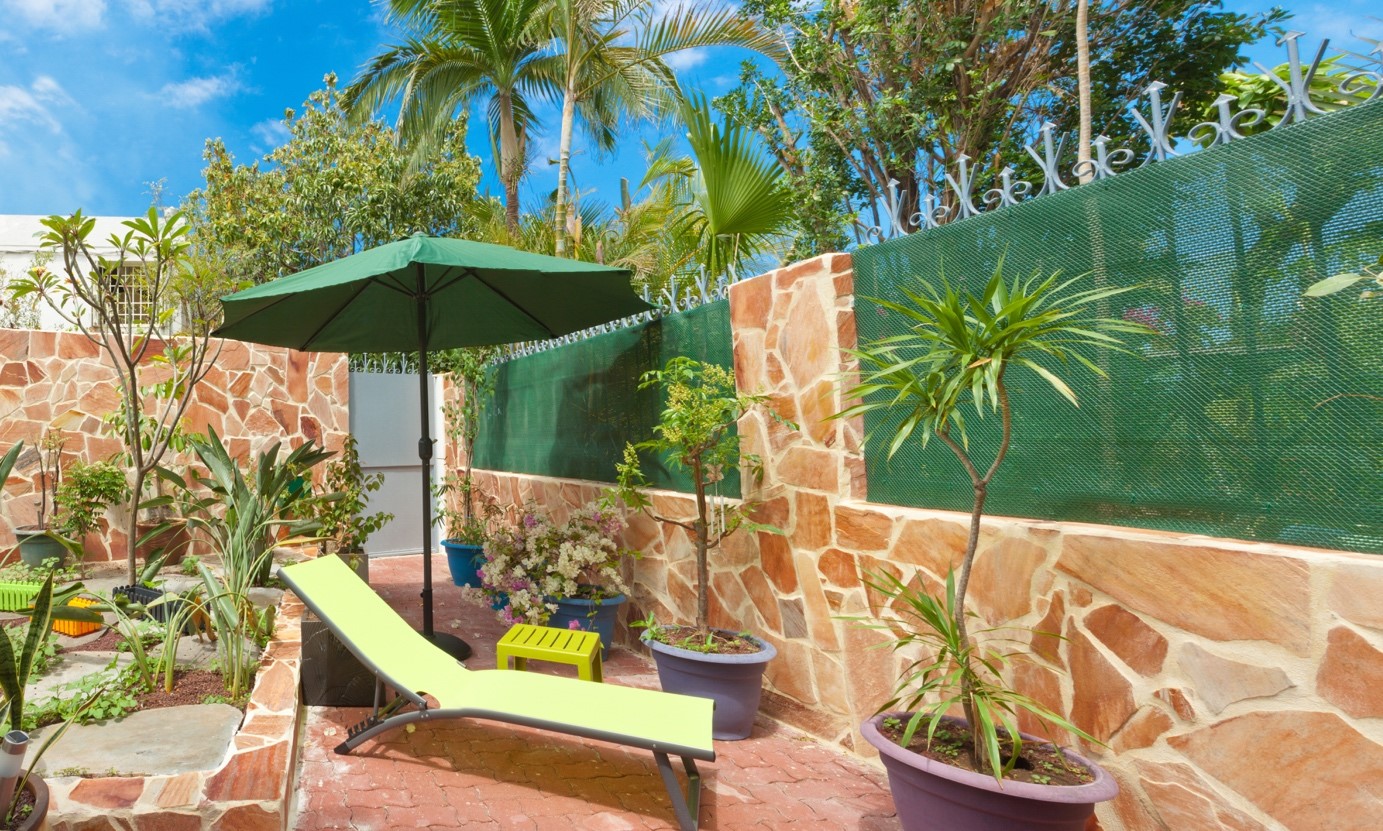 There is also the current trend of using gabions (metal cages filled with stones), which require a significant budget and conceal only up to a certain height.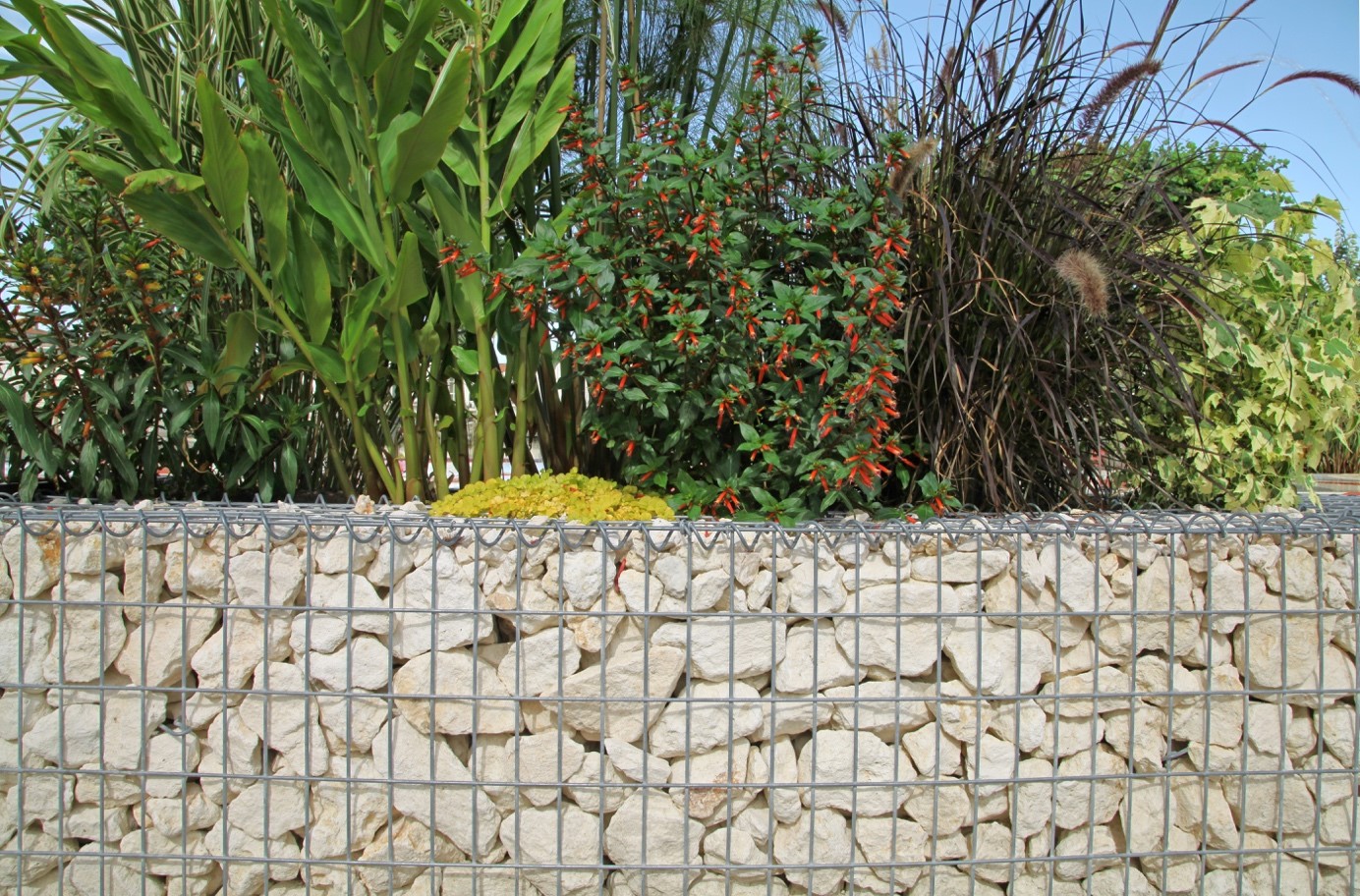 High walls
High walls mean you will have less wind in your garden and no view of your neighbours, cars or unsightly surroundings. Privacy guaranteed. However, watch out for the construction and maintenance costs and the risk of claustrophobia.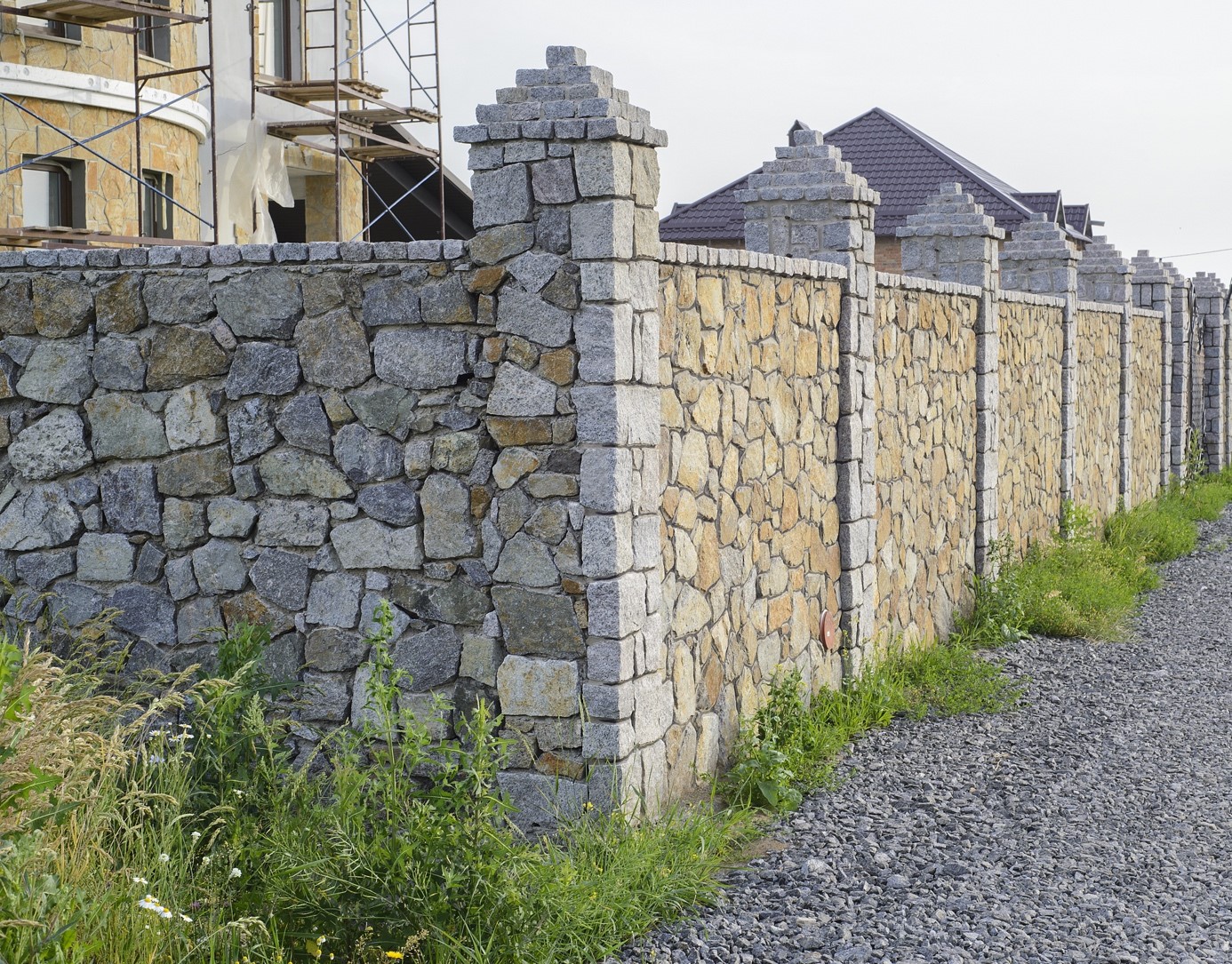 Size and length guide
Are you looking to buy a screen but wondering how to select the necessary size? There are in fact standard sizes of fence, and therefore standard heights for screens. You have to choose the height based on the height of your fence, balcony or terrace. Then you can measure the length for the screen you need.
Length
Screens can be purchased in rolls from hardware stores or via the internet (in lengths of 3, 5 or 10 m, sometimes longer), but they have to be cut to size (and therefore are liable to fray) and/or connected together, which may look unsightly and mean there is more work involved. The best solution is still to go for screens cut exactly to size, and if you need to cut it further, choose a run-resistant screen (lock stitch). 
Heights
There are currently 5 standard fence heights (1 m, 1.20 m, 1.50 m, 1.80 m and 2 m for the highest fences). 1.50 m is the most common height. Choose the height of your screen based on the height of what you are going to attach it to. For balconies (guard rails or parapets), special 0.80 m models are also available. Property managers facing this issue can send their enquiries here.
Table of correspondence:
| | |
| --- | --- |
| 1 m | 100 cm |
| 1.20 m | 120 cm |
| 1.50 m | 150 cm |
| 1.80 m | 180 cm |
| 2 m | 200 cm |
Decoration
Thanks to the latest technology, screens can now also be used for their visual appeal. Because everyone has different tastes, there is a large range of materials and colours to choose from, and you can even customise your screen.
Material
The material used for the screen will depend largely on the level of concealment and the visual appearance required. If you are looking for natural materials, your options are wood panels or natural hedges, which require regular maintenance. For synthetic materials, you have the choice between PVC, High-Density Polyethylene (HDPE), Polypropylene, etc. here again, the material will determine how much concealment the screen will provide.
Choice of colours
The range of colours available in department stores and online is restricted to one green, one black, occasionally a grey. At brise-vue.com, you can choose from the widest range of colours on the market. We're bound to have your favourite colour, so let your imagination run free. The most commonly-used colours are green, grey and brown, although if you are looking for something more original, you can choose blue, red, orange or something else.
Motifs
If you enjoy customising your exterior, you can also customise your concealment, by You can also add coloured polypropylene strips to create a motif on your fence.