Choosing the right level of concealment
Are you looking to buy a screen but wondering how much concealment you need? There are actually screens available for all types of visual nuisances.
Blocking the view/the neighbours
If you are looking to block your neighbours' view of your home in a residence/housing estate or an unpleasant view from your garden, or if you simply do not wish to be seen, the ideal solution for you is high or total concealment. To choose between these two options, your budget might be a helpful consideration: total concealment is slightly more expensive than high concealment (because the weave is tighter and the fabric is heavier). The cost of total concealment is of course always lower than the cost of an artificial hedge or of panels and reed screening.
If you live close to a vehicle traffic route
If your garden, balcony or terrace looks out over a route with frequent vehicular or pedestrian traffic, you can opt for slight or standard concealment. The cost will be lower than for high concealment and will still protect your privacy.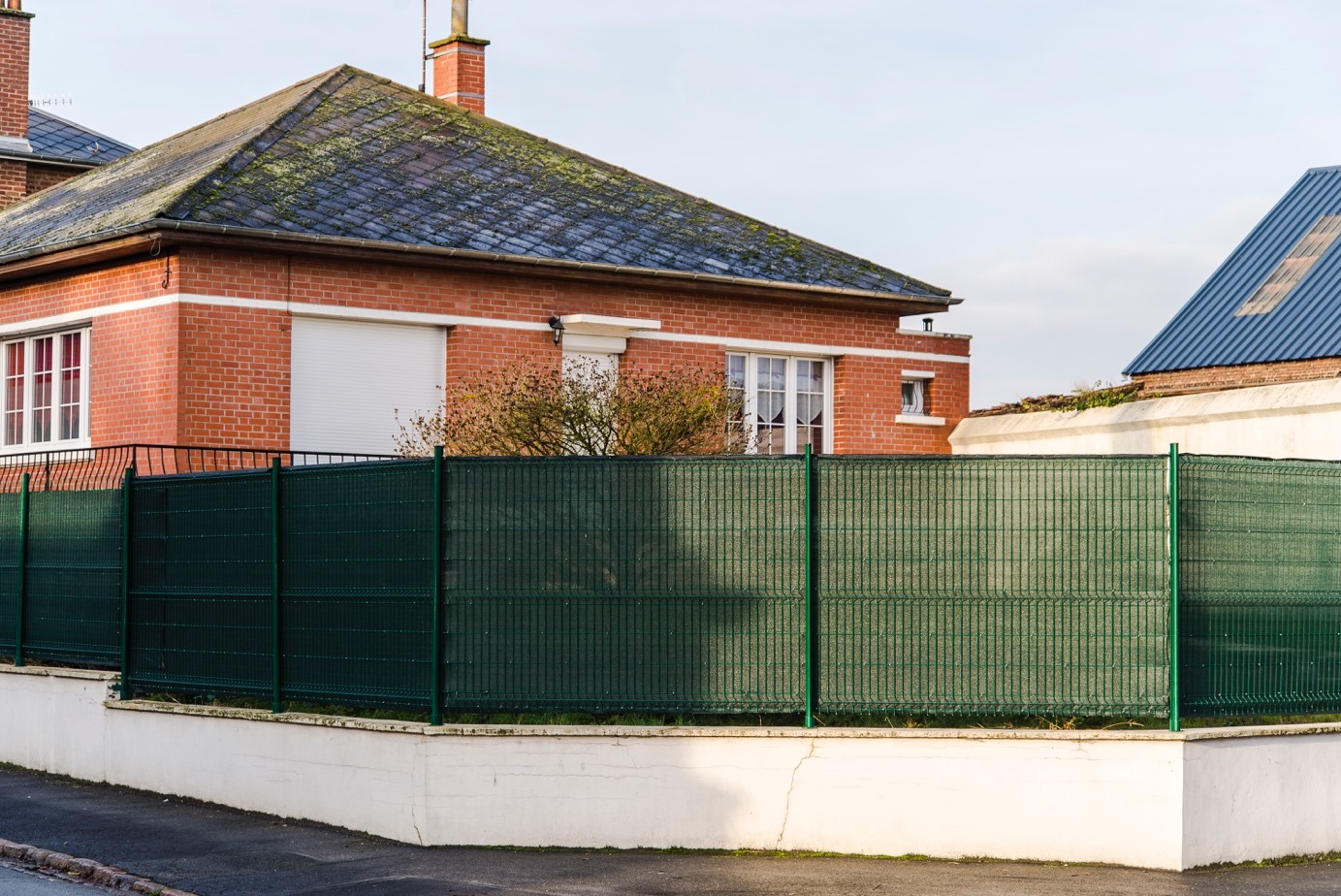 Potential locations
Where are screens used anyway? Privacy issues, unpleasant views and winds are equally problematic in town, in apartment buildings facing each other, in residential areas and on industrial estates.
Balconies/terraces in apartment buildings
Sometimes, apartment buildings face each other, or maybe you just live on the ground floor or first floor and do not want everyone to see what you are doing in your flat all day long. Screens are designed to suit all possible scenarios. However, contact your property manager in advance to find out whether screens are permitted in your residence.
If your balcony has railings, you can easily hang natural or synthetic screens and attach them using Colson-type clamps or even wood or PVC reed screening, using special fasteners. If not, there are simple solutions available for attaching various types of screen, beginning with metal wires and wire cutters. 
To fit a screen to a guardrail, rapid fastening systems are available that are designed specifically for screens with eyelets and are easy to install. The benefit is that they are also easy to remove when you want to change your style of concealment.

Detached houses/Residential areas
Are you looking to install a screen on your property? It is the perfect solution to ensure perfect concealment - and thus your privacy - at a lower cost, and is quick and maintenance-free. 
Gate
Screens can be fitted directly to your gate. If you prefer a natural appearance, we recommend that you use wicker reed screening or even artificial hedges, which are very realistic. The best option is to use tightening clamps or metal wire. You can also opt for privacy screens.
Garden
Looking to protect your privacy outside in your garden to make the most of your exterior? Screens and concealment canvasses are a perfect solution for this purpose. Is your garden fenced off? Go for a privacy screen, easy to fit to your fence with staples and pliers, or a realistic artificial hedge without the maintenance drawbacks of a real one.
No garden fence? You can choose between wood or PVC panels and a low or high wall. The most cost-effective is still installing a fence with a canvas or strip privacy screen.
Terrace
Does your terrace have railings? You can keep out prying eyes with privacy screens or reed screening. If you do not have railings, you can install posts connected by wires in order to fit your screen. Otherwise, opt for panels.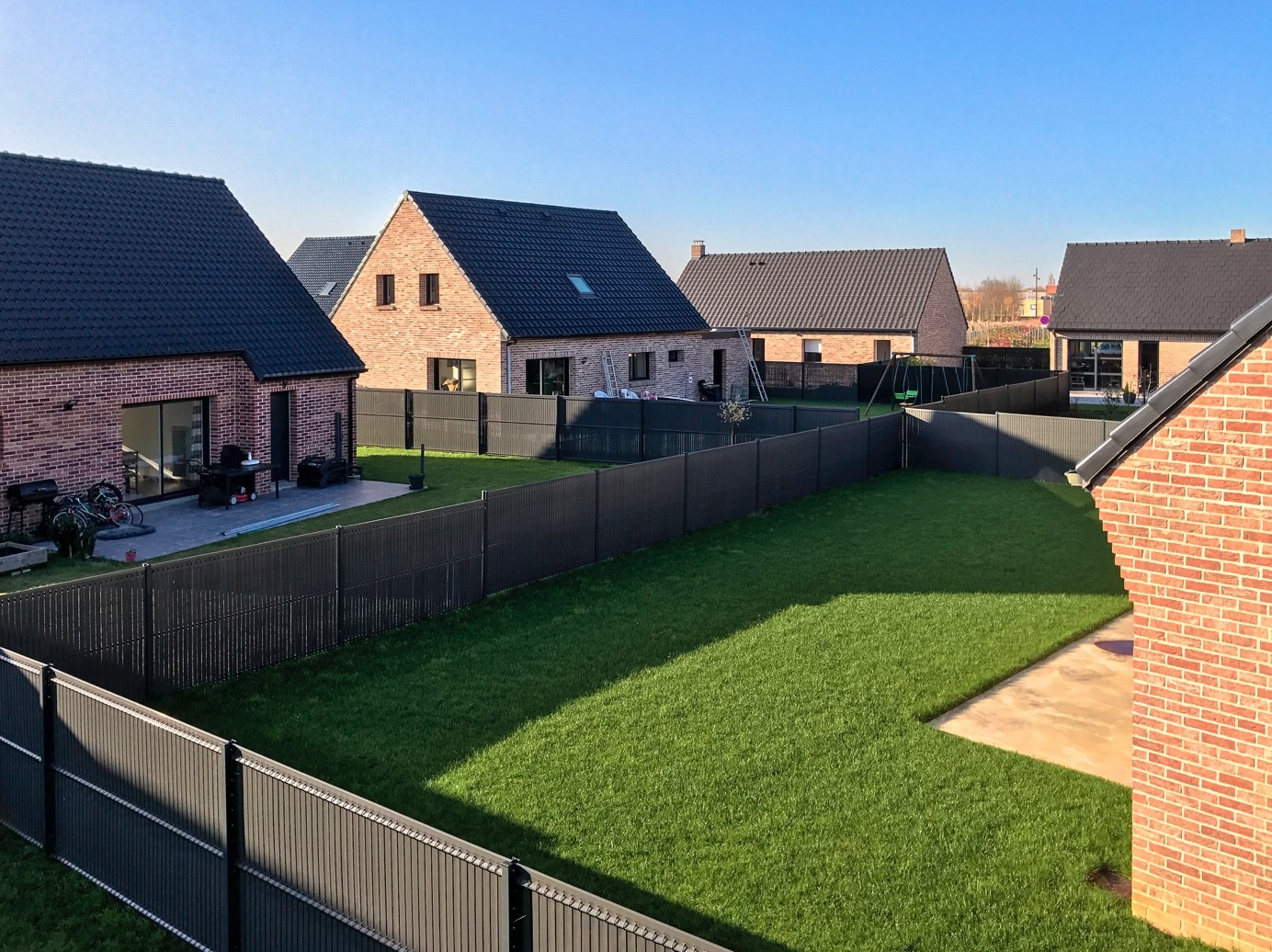 Businesses/Industrial estates
Protecting your privacy is not just for individuals - professionals are also faced with privacy issues in order to hide visually unappealing areas or to maintain a certain level of confidentiality. Company sites are often fenced off but a screen is a simpler solution, particularly via privacy screens or artificial hedges.
Fitting a privacy screen to your fence is easy, using staples and pliers.